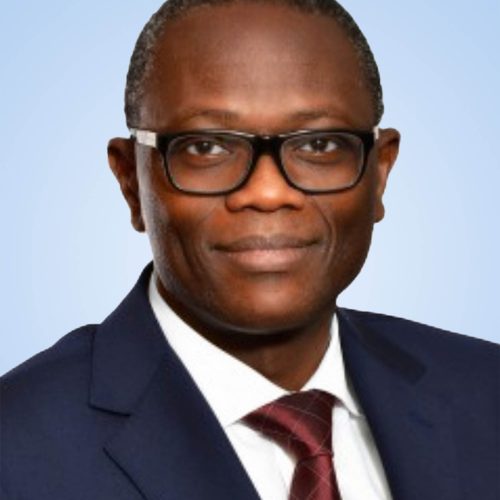 CHAIRMAN
Mr Tofarati Agusto
Experience
Tofarati Agusto co-founded WSTC Financial Services Limited (WSTC) in 1991 as the pioneer Managing Director. At WSTC, He leads the business on Strategy and long-term client relationship management. Prior to co-founding WSTC, Tofarati Agusto had over 10 years of professional accounting practice and industry experiences with Deloitte and SCOA Nigeria Plc (a quoted French multinational conglomerate).
Current Professional Memberships / Appointments
Fellow, Institute of Chartered Accountants of Nigeria and Chartered Institute of Stockbrokers; Board Member, CrusaderSterling Pensions Limited (a Pension Fund Administrator), IBFCAlliance Limited (a Business and Training Consultancy Service Provider), NSE Nominees Ltd (a subsidiary of The Nigerian Stock Exchange) and Day Waterman College.
Past Professional Memberships / Appointments
Alumnus, Yaba College of Technology, Harvard Business School and Lagos Business School; Former Board Member, Agusto & Co Limited (a leading Industry Research and Credit Rating Agency) and Naira Properties Ltd (a subsidiary of The Nigerian Stock Exchange); Former Member of Governing Councils, The Nigerian Stock Exchange and Lagos State University (LASU).
Skills
Entrepreneurship, Governance, Finance & Investment, Financial Advisory, Audit & Compliance, Accounting & Financial Reporting and Risk Management.
Interests
Philanthropy, Languages, Golfing, Entrepreneurship & People Development.