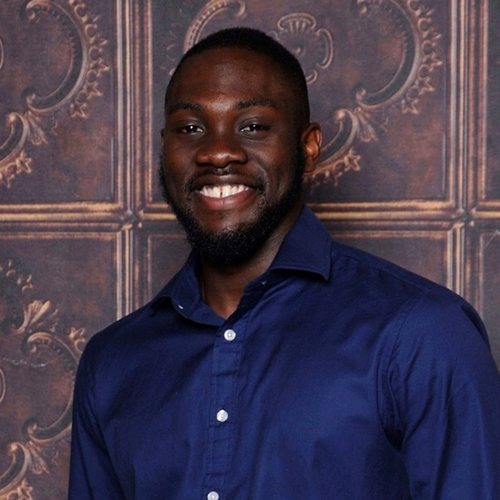 PhD Candidate
DWC Class of 2013
Shuaib Balogun
Concord College
BS Chemical Engineering, University of Massachusetts Amherst
MS Materials Engineering, Georgia Institute of Technology
PhD Material Science and Engineering, Georgia Institute of Technology
During his time at DWC, Shuaib was a member of the Robotics Club, Gavel Club and was the goalkeeper for the school's Football Team. He also acted in school plays such as Macbeth, The Rocky Horror Show and The Gods Are Not To Blame. He went on to become the school's Dining Prefect and the Captain of Purple House. He also completed the Duke of Edinburgh Bronze Award program. Shuaib was part of a selection of students who took their Mathematics IGCSEs in Year 10, as opposed to Year 11, and he still achieved an A* in the subject.
After DWC, he attended Concord College where he was a member of the Football Team. He only completed one year of school there but gained his A-Levels in Mathematics, Physics AS and Chemistry AS. Despite completing the course in half the usual allocated time, he passed Mathematics with a 93% average. He went on to take the SATs and began attending University of Massachusetts Amherst to study Chemical Engineering.
During his university career, Shuaib was a Residential Assistant, a tutor, a Teaching Assistant on the Chemical Engineering Course, a researcher in the Jentoft Lab and a member of the African Student Association. He was a member of the National Society of Black Engineers for whom he was selected as one of the scholars in both 2015 and 2016. In his second year at UMass, he was admitted into the Honours College and received a scholarship from the American Chemical Society. He also interned at 3M which was ranked 103rd on the Fortune 500 as of 2020. Shuaib graduated magna cum laude with a B.S. in Chemical Engineering and a minor in Mathematics. He was also awarded the 21st Century Award, which is only given to ten graduating students each year.
After completing his first degree, Shuaib gained admission into Georgia Institute of Technology, popularly known as Georgia Tech, for a PhD program with an integrated Master's degree. However, Shuaib deferred his offer and returned to Nigeria for his NYSC, during which he was the Vice President of his Charity Group at the Ikeja II local government. During his year in Lagos, he worked as the Sales & Faculty Manager at Rite Foods Company and as a private tutor. He also volunteered a mentor to students at King's College. In addition to all of this, he took the time to learn to code which resulted in him creating a game called 'Danfo' that he launched on the App Store.
Shuaib is currently in his second year at Georgia Tech pursuing his Master's degree in Materials Engineering and a PhD in Material Science and Engineering, specialising in advanced polymer hybrid materials. He has been awarded the GEM fellowship as well as the GAAN fellowship. Since his time there, he has also interned at Applied Materials and Corning Incorporated, another two Fortune 500 companies. In 2021, he was awarded the NSF Graduate Research Fellowship. The program supports outstanding graduates in NSF-supported science, technology, engineering and mathematics disciplines. Many of the fellows of this program have gone on to have highly successful careers such as Google founder Sergey Brin, former US Secretary of Energy, Steven Chu and numerous Nobel Prize winners.